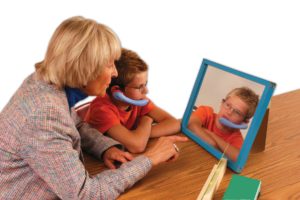 Trauma-Informed therapies are provided by our licensed treatment team therapists (MFT, MFTI, LCSW, AMFT, ASW) Special Education teachers, psychiatrists, and nurses.
Measurable long-term goals and short-term objectives for our students are addressed by structured therapeutic interventions designed to reduce symptoms and improve functioning consistent with the goals of learning, development, independent living, and enhanced self-sufficiency.
MVA treatment teams meet regularly with families and school districts to report on progress and review education and treatment plans as part of our ongoing assessment and planning services. This process ensures coordination of care during placement and the transition process leading to family reunification.
MVA offers an array of services and therapies to support each child's individual needs~
Individual & Family Counseling
Group Therapy
Speech Therapy
Medication Support
Therapeutic Behavioral Services
Individual & Group Rehabilitation
MVCFS provides child and youth mental health services including stabilization, assessment and treatment for children, adolescents and non-minor dependents (NMDs) up to 21 years of age of all Sexual Orientations, Gender Identity and Expressions (SOGIE), in both our residential and community-based programs. Children placed in our residential programs are determined to be in need of residential treatment by either their county Interagency Placing Committee (IPC) or through their Individual Education Plans (IEPs). With all our services, we aim to utilize the least restrictive interventions consistent with maintaining safety and effective treatment.
Learn more about MVCFS Mental Health Services.