Mountain Valley Academy recognizes the importance of safety and health and is committed to providing an environment in which potential hazards are controlled or eliminated.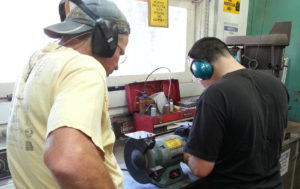 Mountain Valley Academy is committed to ensuring a safe environment for our students. There is no higher priority for this school, and any conduct that results in the harm of our students will not be tolerated. Our approach is focused on sustaining and strengthening a culture consistent with the core values of the Academy. We have policies and programs in place to prevent incidents such as sexual harassment and assault by all members of our community. We educate all community members about healthy relationships and boundaries, and seek to empower victims and bystanders to come forward if misconduct occurs. We also continuously look for ways to improve practices and policies, and revisit campus programming to ensure it meets the needs of our school community.
Mountain Valley Academy has extensive policies and procedures in place that govern our hiring process, set clear guidelines for the conduct of all faculty and staff members and ensure that appropriate action is taken in the event of inappropriate conduct. In addition, our robust training programs provide all employees with guidance and tools to help ensure health and safe student-adult relationships.
To support these standards, we do the following:
Faculty and staff undergo comprehensive background checks before they are hired.
The Academy has a zero tolerance policy regarding sexually inappropriate touching and/or interaction of any kind between adults and students, regardless of age, including all forms of sexual activity and sexual harassment. Violators of this policy are reported to the police, terminated and barred from campus.
All employees receive comprehensive training and development in the areas of sexual abuse and assault, including their responsibilities under California mandated reporting laws for misconduct.
Boundaries training for all employees addresses appropriate interactions with students and defines prohibited behavior, including sexual or romantic interactions.
Sexually related assaults involving students and other violations are immediately reported to the Nevada County Sheriff Department and the California Department of Community Care Licensing for official action.
.