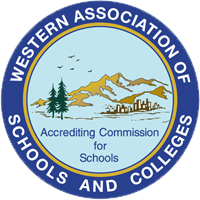 Mountain Valley has provided residential, mental health, and educational programs for special education students for more than 50 years. Our educational program is WASC accredited and residential and mental health programs are accredited by the Council on Accreditation.
We are located in the foothills of the Sierra Nevada Mountains just outside of Nevada City, California. We are uniquely able on our 90-acre ranch, to provide a range of settings and experiences for the youth participating in our programs.
OUR ACCREDITATION
Council on Accreditation (COA)
Mountain Valley Child and Family Services' residential and mental health treatment services are nationally accredited through the Council on Accreditation. Accreditation through COA means our organization exceeds regulatory requirements by embracing nationally recognized standards for ethical practices, financial management, governance, and service delivery.
Please visit COA at https://coanet.org/ for more information on why you should choose a COA accredited organization to provide for your child's needs.
Western Association of Schools and Colleges (WASC):
Mountain Valley School (MVS) is accredited by the Western Association of Schools and Colleges. Meeting the high standards of WASC accreditation ensures the integrity and appropriateness of our educational programs, aligns our programs with current best practices in education, and nurtures a culture of continuous program improvement, all of which contribute to successful student outcomes.
Learn more about how WASC accredited schools  can benefit students and the educational community.