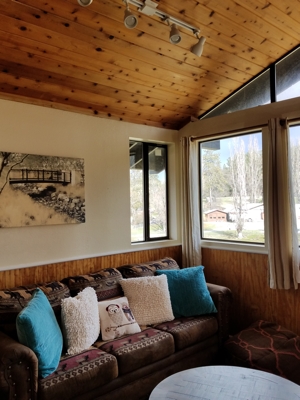 Mountain Valley Academy's teachers implement and manage Individual Education Plans and Behavior Intervention Plans.
The challenges our students face include:
Lack of impulse control
Anger Management Issues
Mood instability
Physical and verbal aggression
Depression/anxiety
Peer and family conflict
Social challenges
Truancy
Suspension/expulsion from school
Isolation, withdrawal
We pride ourselves on achieving demonstrated positive outcomes with the children who stay with us such as:
Increasing learned positive and pro-social behaviors
Improving self-management, self-awareness and self-control
Renewing enjoyment of social interests and activities
Increasing communication and relationship skills
Stepping down to the least restrictive environment possible
These outcomes are based on:
Evidence-based programs/practices.
Trauma Focused Cognitive Behavioral Therapy
Comprehensive assessments.
Data/Assessment-driven treatment.
Transition planning.
Demonstrated positive outcomes.
Aftercare and community service coordination.